Information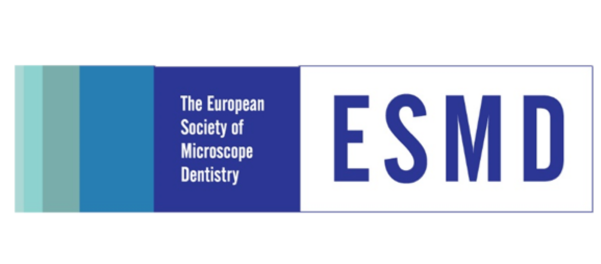 Ergonomics, four-handed working and microscope


Next to every outstanding dentist is a brilliant assistant.
For an economic, ergonomic and pleasant organization of clinical work, four-handed chairside assistance is a huge advantage. Working systematically and smoothly under a stereo microscope is not feasible without that chairside assistance. Do you want an increase in return, quality and pleasure in your work? Come, discover and let yourself - together with your assistant - be trained and coached individually like never before, at your own pace and in a clinical setting.
ESMD 2019 Autumn School on 27-28 September brings you to Leuven's cultural temple Museum M, with an additional free admission to a unique exhibition.
On Saturday you and your assistant take over a dental chair from the university dental clinic for a day of training and coaching and fine-tuning of your daily routines.
Your dental life will never be the same again!
Speakers:
Dr. Martyn Amsel and Claire Thorburn (U.K.)
Mrs. Jacqueline Bos-Huizer and BBO-Ergo team (Nl)
Dr. Christian del Rey Schnitzler (E)
M.Sc. Philippe Van Audenhove (B)
Dr. Maaike Huijsmans (Nl)
Topics:
Ergonomy in the general dental office
Four-handed routine in chairside assistance
The advantages of magnification
Microscope dentistry tips and tricks
Sedentary working and its risks
Program:
Friday 27/9/2019 from 9.00 till 18.00 (coffee breaks and lunch included) - Scientific day
Saturday 28/9/2019 from 8.30 till 18.00 (coffee breaks and lunch included) - Intensive practical training for dentist-assistant teams (limited attendance).
Venue:
Friday 27/9/2019: Museum M Leuven
Saturday 28/9/2019: Leuven University Dental school Clinic, UZ Sint Rafaël, Capucijnenvoer Leuven.
Registration fees:
1-day attendance. Scientific day on 27th September (Friday):
1 doctor and 1 assistant - 469 Eur
1 doctor + 2 assistants - 649 Eur
1 doctor + 3 assistants - 829 Eur
1 doctor + 4 assistants - 1009 Eur
1 assistant / hygienist / undergraduate student - 280 Eur


2-day attendance. Scientific day on 27th and Hands-on day on 28th September:
SOLD OUT. REGISTRATION IS NOT AVAILABLE
1 doctor and 1 assistant - 850 Eur
1 doctor + 2 assistants - 1280 Eur
1 doctor + 3 assistants - 1710 Eur
1 doctor + 4 assistants - 2140 Eur

FAQ:
Is it possible to attend 1 day on Saturday.
- NO. This option is available on Friday only.
If doctor attends both days, but additional assistant can come on Saturday only. Is it possible to register extra assistant for one day only?
- Assistants can be registered for the same days as doctor, except Friday. On Friday assistant can attend independently from doctor.
What fee is for assistant only, if doctor can not come?
- Assistants can register and attend the course on Friday without accompanying a doctor. Fee is 280 Eur for 1 day registration on Friday. On Saturday assistants can come with a doctor only.
I am a postgraduate student. What fee is applied to me?
- Postgraduate students register for the course as doctors.
Payment details:
The European Society of Microscope Dentistry
Postelarenweg 135A, B2400 Mol, Belgium
Code: 02098847
Recipient: ESMD
Bank: KBC Bank NV
Bank Account: BE78 7350 3742 2786
SWIFT: KREDBEBB
Please register online first and later pay the fee. If someone or company pays instead of you, please make sure delegate's name is indicated on the bank transfer.
Refunds and cancellations:
Any cancellation or alteration of your registration must be notified in writing to ESMD Autumn School 2019 Secretariat at laura@savoir.world and will be subject to the following conditions:
Cancellations received at least 30 days prior to the course beginning date – 50% of paid registration fees will be refunded. Registrations cancelled less than 30 days prior to the conference beginning date will not be eligible for a refund.
The participation fees are owed upon registration and are payable in 7 days.
Participation is not guaranteed until full payment of the registration fee is received.
All refunds will be made within one month after the cancellation procedure is completed.
Event facilitated by:
ZEISS
Sci-Can
Contact us:
Laura Kurtinaityte
laura@savoir.world
+370 620 27485
Follow us on Facebook: www.facebook.com/Europeansocietyofmicroscopedentistry